The purpose of On The Record: Detroit Moves, a project of Women On Wax, is to preserve the history of Detroit's electronic music scene for future generations. The goal is to create a free and easily accessible platform of information that tells the stories of our music from the people who made it. It is meant to become a tool for both Detroiters and non-Detroiters to familiarize themselves with the DJs, producers, pioneers, musicians, promoters, clubs, photographers, and of course, the dancers, who created, nurtured, and lived House and Techno music in the City of Detroit.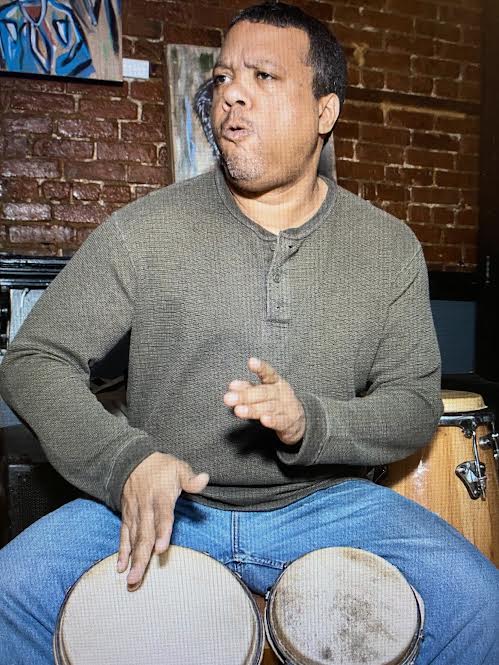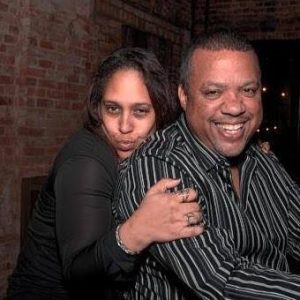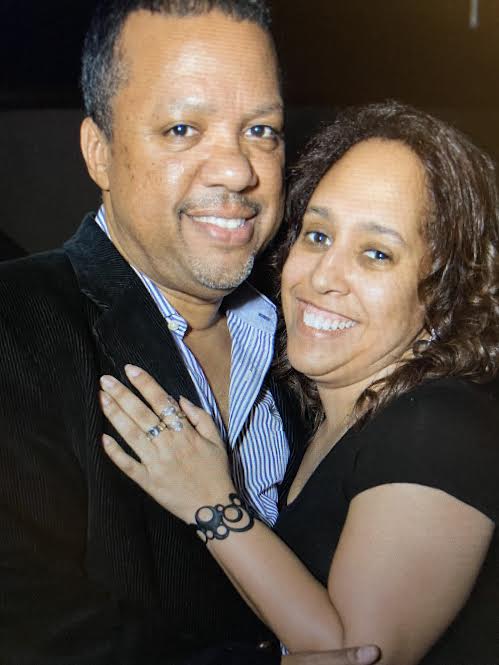 Monica and David
Where were you born, and where did you grow up? Where did you go to school (elementary through college)?
David was born in Los Angeles (Baldwin Hills – a prominent Black community knowns as "Pill Hill" for all the doctors and attorneys). He went to college at San Jose State University. Monica was born on the West Side of Detroit, and went to Catholic schools from K-12 in Detroit (Gesu, St Martin DePorres). She later attended Oakland Community College and earned two Associate's in Computer Information Systems, then went on to earn a BA in Journalism from Wayne State University and a MA in Education from Central Michigan University.
What musicians, groups, or genres of music did you grow up with?
David – all types, but he had a great love for Jazz and he DJed on Tuesday nights at Mix/Liv back in 2012. He was an avid Jazz enthusiast who had a collection of CDs that he copied from his father's collection. He was also a fan of such groups as War, The Doobie Brothers, Gil Scott-Heron, and others. He listened to House music and supported every DJ that would invite him to their set. There was not a DJ that he didn't support–if he said he would be there, he was there. And if he couldn't be there he felt guilty for not going.
Monica – I grew up listening to groups such as Earth, Wind & Fire, The Isley Borthers, LTD, Commodores, Slave, and Curtis Mayfield. Once I got to high school, I started listening to Rock bands such as The Cure, Depeche Mode, and Ministry, to name a few. I love ALL types of music, but listening to Industrial music allowed me to feel the music with the bass like never before–leading me to House and Techno in my later years.
What was the first party or club that you attended?
David – not sure, but somewhere in LA.
Monica – the first House music club was Lola's, and I came to the party a bit late. I did do some House in college, but I can't remember the clubs during the time. I remember meeting some people that I would later reconnect with years later.
What is the first record/tape/CD you purchased?
Not sure for David, but for Monica it was Prince's "Controversy," which actually her mom bought (there is a funny story there). Monica's other "first records" were, "Life in a Northern Town" by The Dream Academy and Culture Club.
Who are some of your favorite Detroit DJs and producers, and why?
Well, there are a lot, as you can imagine. Al Ester, Bruce Bailey, and of course Minx! I love the high energy and consistency that DJ Minx brings each and every time she takes the stage. Everyone has a bad day and low energy, but there are just some DJs that never seem to bring a bad day to the stage. When you know that someone is going to play and that is all you can think about for the entire week, then you know that is when "they are your favorite." I really enjoy hearing women DJ because like with other areas in society, they can be seen as "other." The women in this industry are strong and are bringing their A-game each time.
How do you think living in the City of Detroit influenced you?
OMG there is no other place like Detroit for House/Techno music (and any music, for that matter). I have lived in several places near the city, but always travel back to the city to get my "fix." The city is so rich in music from Motown to Death (a Rock band formed in Detroit in 1971 by brothers Bobby, David, and Dannis Hackney). 
What are some of the songs that will get you on the dance floor no matter what?
Well, our one song that has sentimental value is, "You Brought the Sunshine." That was OUR song. When David died, I could not listen to that song. It always makes me cry, but I hope one day I can move past that. There is one song that Minx plays that always has me reach for my inhaler. She is explosive! I never use my inhaler, but one time she hit me with this song (the name escapes me) and I couldn't breathe. I always think I am going to die during her set from all of the energy she brings. The perfect group of DJs will have me in the hospital. Other songs that make me sweat include, "Music Sounds Better With You" and "Nefertiti."
What are some of the most memorable parties you've attended?
Al Ester's birthday party one year was so hot that it was standing room only. Minx's last birthday party was AMAZING. I had no idea she was doing the entire 5-hour set! WHO DOES THAT? She is my "shero." The memorable parties are the larger parties that draw the most diverse audience. 
Who are your personal heroes, and why?
My personal heroes are my mom, dad, and David. On the House/Techno scene – all of the DJs that put their heart and soul into the music and making the audience feel what they feel. Music is life, and they give life back to us with their devotion to the music. Anyone who can get up there and give their best no matter what is outstanding.
What do you hope your legacy will be?
To be known as someone who loved the music and supported everyone as I continue the legacy of David. I want people to know that I, too, am a strong and avid supporter of the people and the music. I want to be known for standing by my man even when he departed this world. I travel at least 45-55 minutes to dance and be a part of the music. I do it for the love of the music scene, but most importantly I do it for David Norman Reed. I want to keep his spirit alive with the music. 
Photo/image credits: personal collection of Monica.