The purpose of On The Record: Detroit Moves, a project of Women On Wax, is to preserve the history of Detroit's electronic music scene for future generations. The goal is to create a free and easily accessible platform of information that tells the stories of our music from the people who made it. It is meant to become a tool for both Detroiters and non-Detroiters to familiarize themselves with the DJs, producers, pioneers, musicians, promoters, clubs, photographers, and of course, the dancers, who created, nurtured, and lived House and Techno music in the City of Detroit.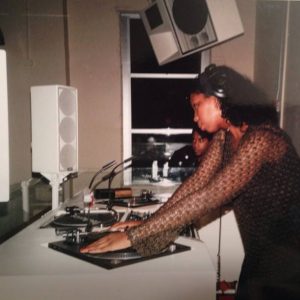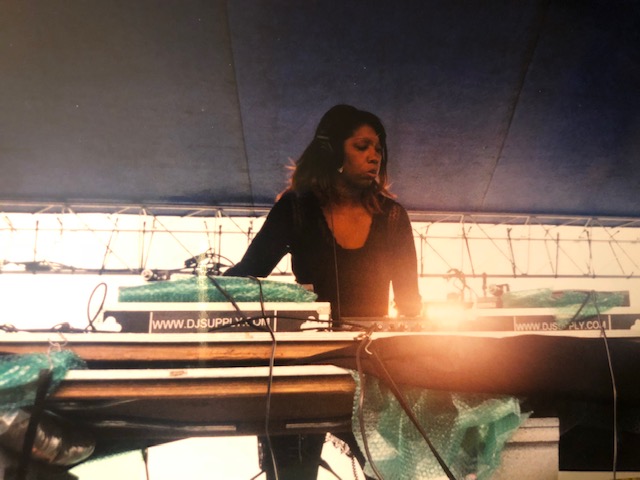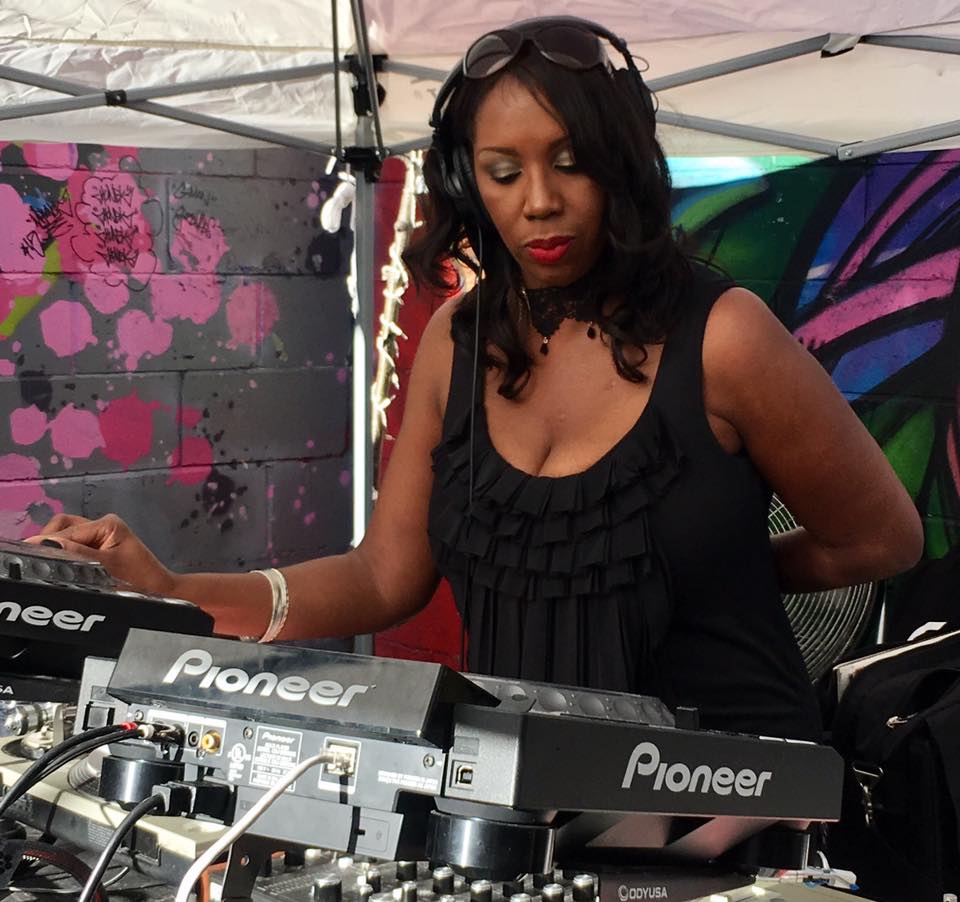 DJ Minx
Where were you born, and where did you grow up? Where did you go to school (elementary through college)?  I was born and raised in Detroit. Period. I went to Pingree and Marshall Elementary, Nolan Middle School, Pershing High School, and then onto Ross Business School.
What musicians, groups, or genres of music did you grow up with?  My parents had 45's going all the time during my childhood, so I got hooked on groups like The Isley Brothers, The Temptations, The Supremes, Four Tops and vocals by Tyrone Davis, Betty Wright, Diana Ross, and Al Green. When I could get to the record store myself (Detroit Audio), I stayed in there all afternoon listening to Prince, The Bee Gees, One Way, O'Bryan and Rick James.
What was the first party or club that you attended?  Club Taboo in the D. That place used to be bouncin'!
What is the first record/tape/CD you purchased?  I don't really remember, but I know it was some Prince!
What was your first EP? When did it come out? How was it received?  My first EP was "The Airborne EP". I called it that because I was ready to takeoff. It was the beginning of my production career. I was surprised at how many distribution companies were interested in buying and supporting it. It was very nicely received! I was gleaming with pride.
How do you think living in the City of Detroit influenced your career?  Detroit, the birthplace of Techno. When people received my music, most of the time they listened to it because I was from Detroit. There is a huge amount of respect for the leaders in this game, and people all over love us because we are children of the D.
What are some of the most memorable moments of your career?  Wow, there are so many… spinning records in Switzerland at a club that overlooked the mountains, walking around Gianni Versace's mansion and posing for pictures on his golden toilet (with the lid down), landing on Knee Deep's roster out of Berlin because Kevin Saunderson put a bug in their ear, arriving to the hotel late in Spain and having my food delivered to my room for a quick bite. That sounds nice, but I starved that day because the shrimp still had the eyes on it – HELL NAW! And meeting people from everywhere–they are all just about the same kind of beautiful. 
Who are your personal heroes, and why?  Jerrald James because, being a teacher, he had such a high level of patience and kindness in his heart. He took the time to teach me everything he knew from keeping track of books to the elements of house music. Kenny "Moodyman" Dixon, because he pays attention to and supports a lot of people however he can. He's a wonderful friend. Kevin Saunderson, because he has never gotten too big to recognize the little people. I love these guys.
What is the single, album, or set you're most proud of throughout your career?  My set at Movement in 2017. I felt, in my heart, that my Dad was with me, and I played my heart out. That was the most recognized set for me to this day. Continue to rest, Daddy.
What do you hope your legacy will be?  I hope that my label, Women On Wax Recordings, will continue to grow and remain a fixture in Detroit's music culture for years to come. I also hope that future generations of women and women-identified DJs will continue to draw inspiration from my legacy and create dance floors that are safe, inclusive, diverse, and that make dancers really work!
Photo/image credits: unknown. If you are the artist behind these images, please contact us so we can credit your work.