The purpose of On The Record: Detroit Moves, a project of Women On Wax, is to preserve the history of Detroit's electronic music scene for future generations. The goal is to create a free and easily accessible platform of information that tells the stories of our music from the people who made it. It is meant to become a tool for both Detroiters and non-Detroiters to familiarize themselves with the DJs, producers, pioneers, musicians, promoters, clubs, photographers, and of course, the dancers, who created, nurtured, and lived House and Techno music in the City of Detroit.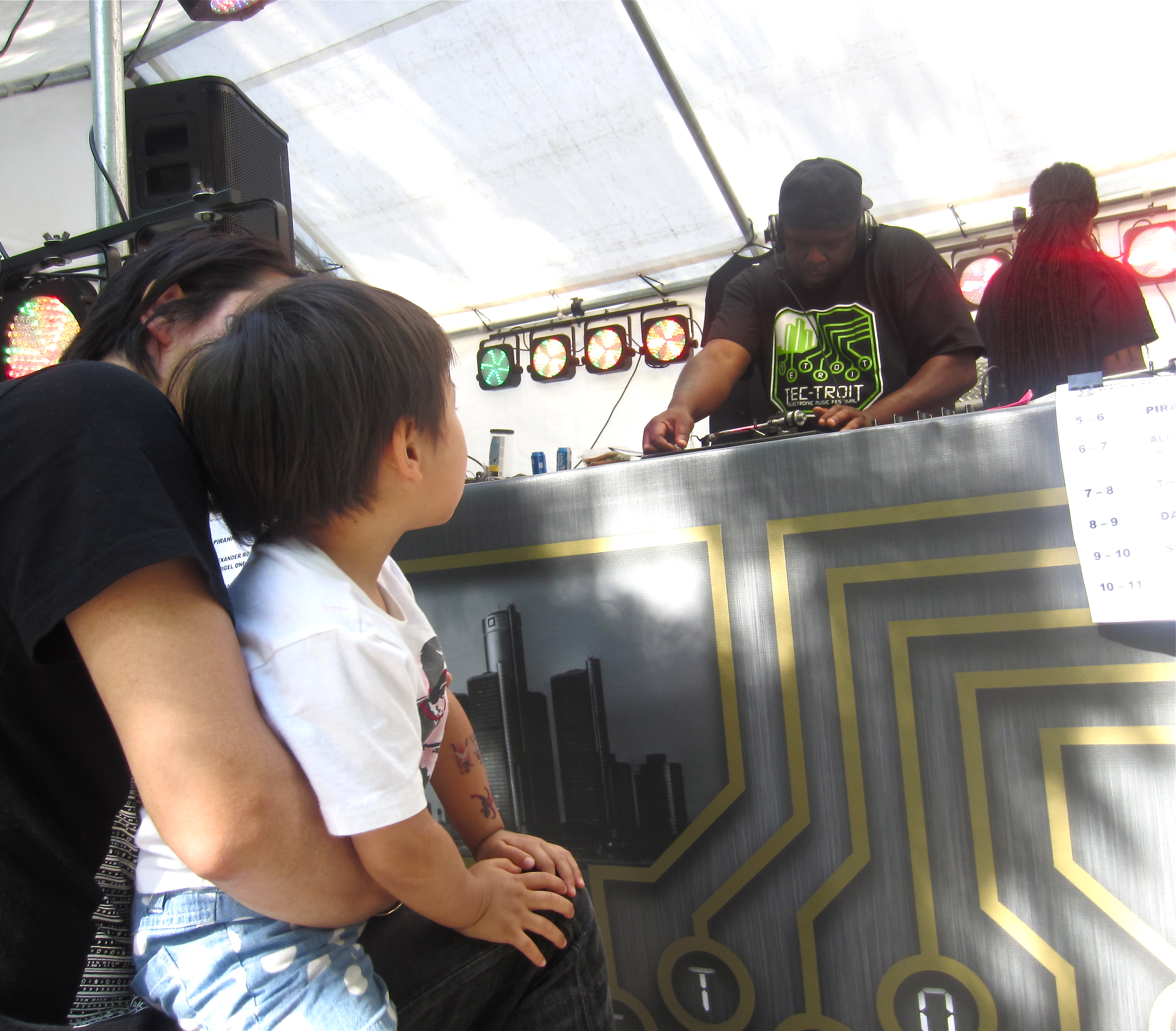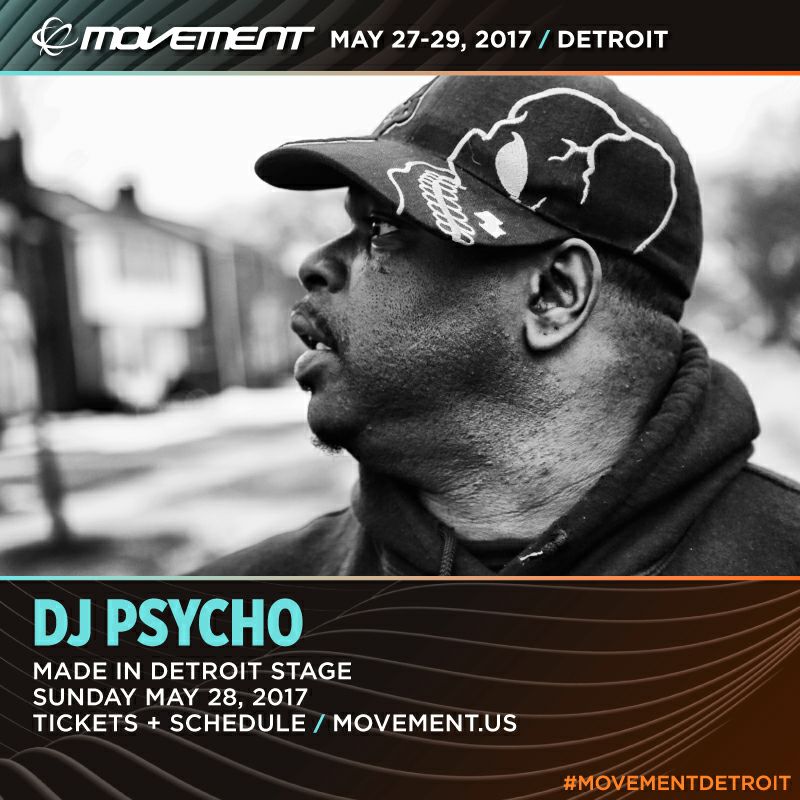 DJ Psycho
Where were you born, and where did you grow up? Where did you go to school (elementary through college)?
I'm a Flintsone, born and raised. Grew up on the north side. I went 2 Brownell Elementary, Holmes Jr. High, Northwestern High and UofM-Flint.
What musicians, groups, or genres of music did you grow up with? My parents and uncles on my dad's side put me up on everything. Whatever was hot at the time, we digested, whether it was jazz, pop, funk, rock, R&B, blues…everything. My dad used 2 play the rock and roll oldies from the 50s and 60s on the radio on Sundays and tell me all of the things they used 2 do and wear back in those days. He used 2 hang out with Jackie Wilson when he lived in Detroit. My mom was all Stax and Motown. BIG on Sam Cooke. I loved The Beatles, Stevie Wonder, Otis Redding, P-Funk, Brothers Johnson, The Monkees, Steve Miller, Chicago and James Brown. However, when Prince came out in '78, followed by Yellow Magic Orchestra in '79, it was a wrap 4 me.
What was the first party or club that you attended? I went 2 my first big party in 1987 in Chicago. Some old train station. Jack Master Farley headlined. The first bar I played at was the Mikatam in Genesseville, about 6-7 months later.
What is the first record/tape/CD you purchased? The first record I ever bought was Ohio Players' "Funky Worm" on 45. I was, like 3 or 4.
What was your first EP? When did it come out? How was it received? In early 1991, I did a remix of Paula Abdul's "Vibeology" under an assumed name that was exclusively serviced 2 the clubs and the radio mix shows. I got hard play off of that 4 a year, but never saw any money. Didn't care either – I was on the radio and no one knew. I kinda liked it that way.
How do you think living in the City of Detroit influenced your career? I've only been living in the area about 6 years, but I've been playing in and around Detroit off and on since 1991. Detroit artists, radio, TV and the city itself have been influencing me since I was 4 or 5. There's a kinship between the attitudes of Flint and Detroit that I learned very early on 2 respect and hold dear. My favourite DJs are from here. A lot of my favourite records were made here. The influence is heavy….and continuous. I find something new and exciting that touches me every day, right here.
What are some of the most memorable moments of your career? Playing Movement 4 the first time in 2011. Opening 4 Afrika Bambaataa, Grandmaster Flash – twice, Eric B and Rakim & The Pharcyde. Working with DJ Roach on Tec-Troit. Winning 4 Detroit Music Awards – the last one was 4 my song "Wires" from the DTM album. The best one, though…..opening 4 Z-Trip in 2010 with my mother looking on. She was a bigger star than either one of us that night.
Who are your personal heroes, and why? The Electrifying Mojo, because his diversity made me feel like I wasn't alone. PRINCE because he did it his way every time, no matter what. Ryuichi Sakamoto of Yellow Magic Orchestra because his artistry knew no bounds. Todd Rundgren because he taught me 2 use my ears. Grandmaster Flash because he was a band all by himself. The Wizard Jeff Mills because he took GMF's gifts 2 the world and placed it on an alien plane. Otis Redding because he felt everything he sang….and U felt it as much as he did. George Clinton because he gave me the freak flag and through his records, told me 2 let that sucker fly.
What is the single, album, or set you're most proud of throughout your career? Probably "PIGGY McTIGGERS VI" from 2017. My mother unknowingly gave me the idea 4 the script be4 she passed away, and this project took longer than any other that I ever worked on. I can listen 2 it now and still get the tingles.
What do you hope your legacy will be? I hope that my legacy will be that I always stood up 4 the unheard and the ones who feel afraid 2 step up because they fear being taken advantage of. It goes beyond being a good DJ. What I do onstage is just an extension of the self I decided that I wanted 2 be at 6 years old. I can do all of that in my sleep. It's nice being recognized 4 my skill, but I find more joy and fulfillment in the act of giving back.