It's that time again.
The time of year when old friends reconnect on the dance floor, when new friends find one another through shared rhythm, when Detroit welcomes the world to see what it's really all about.
And of course, Minx will be there to provide some beats.
So show her and her city some love by joining her on the following dance floors:
The Tuesday after Movement is the city-wide day of rest, so please do not disturb (unless you're bringing us water with lemon for our sore throats, Epsom salt to soak our feet, or Shawarmas from Bucharest -because they're delicious).
After we've recovered, Minx will be traveling to Maspeth, NY, on June 3rd and Washington D.C. on June 10th.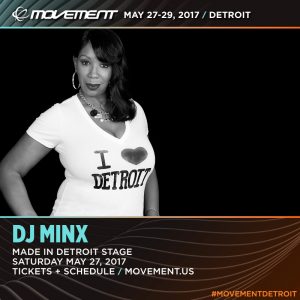 See you soon. xo