Musician, DJ, producer – each of these words describes Maurice (PirahnaHead) Herd perfectly. From the age of two, it was clear to everyone in his family that music would play a central role in his life. It was at that young age he learned to play piano from his mother teaching him basic chords, and shortly thereafter he began to learn guitar from copying Jimi Hendrix's legendary riffs. During this same time, he entertained his family by both playing instruments while singing and also by spinning records on the family record player. Rock and roll, blues, jazz, classical, and R & B heavily influenced PirahnaHead's life then and continue to influence his musical style now.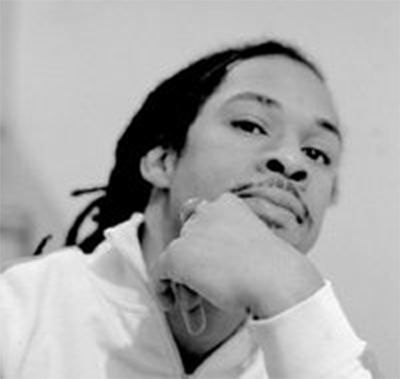 By the time disco had taken hold of the country, it had a hold on Pirahna's ears as well. He developed a love for the upbeat and soulful music from being brought into the DJ booth in local skating rinks and clubs by his sisters so he could be tended to while they partied. Little did they know, these experiences made an enormous impact on him. Memories of watching DJs work in the booth resurfaced when PirahnaHead met legendary DJ Ken Collier. Weekends at Detroit's club Heaven and trips to New York's Paradise Garage and Club Shelter played a significant part in inspiring Pirahna to become a DJ. After being mentored by Ken Collier, PirahnaHead went on to play at several parties and clubs in and around Detroit including Fifth Avenue in Royal Oak and Regine's Off the Park in Detroit. Pirahna also DJed a Saturday into Sunday after hours party called Amnesia at the Rhythm Café in Downtown Detroit, where he held kept the dance floor packed from midnight until daylight.
While Pirahna was playing other people's records he never gave up aspirations of someday making his own. To this end, he played guitar and toured with groups like Enemy Squad, Dub Culture, Charm Farm, and other bands in the Detroit and Lansing area. While touring with various incarnations of the P-Funk All-Stars, he had the opportunity to work with well-established artists such as Morris Day and The Time, Bernie Worrell and the Woo-Warriors, HR of Bad Brains, Fishbone, Buddy Miles, and Amp Fiddler. He even was a part of Woodstock in 1998.
Love for music also inspired PirahnaHead to enroll in classes at the Recording Institute of Detroit where he became a certified analog and digital audio engineer. During his years in Lansing he helped operate one of the area's first recording studios which used both digital and analog capabilities, Studio 707. Currently, He is a student at Wayne State University majoring in music education. This has given him means to explore an exciting edge that he brings to his musical projects; classical orchestration. His love for string instruments and keen sense of string enhanced harmonies make him a sought after musical director. Pirahna even performed for the Detroit Institute of Arts 2003 Christmas party as a DJ accompanied by a string section and live percussion for which he composed scores. His skills behind the turntables are currently being showcased in a monthly residency at The Palladium called Delicious Thursdays.
More recently, Pirahna has found himself widely respected as a producer as well as a musician. He has written and produced for local artists such as Inohs Sivad, Mathias, and Lathun. He is currently working closely in a partnership with DJ Minx, CEO of Women on Wax Recordings. These two musical powerhouses have come together to form the group Animal Trax, a moniker under which they released the EP "Deep Structures". Women on Wax Recordings also released Diviniti's "Find a Way": a song co-written and produced by Pirahna that has DJs and dance floors worldwide at attention. Recently "Find a Way" was edited by Danny Krivit and released on King Street Sounds. Pirahna is also collaborating with Reggie Dokes, CEO of Psychostasia Recordings. Under the name Napi Hedz, these two stellar producers have several released lined up that showcase their talents and vision. On the Moods and Grooves imprint, Pirahna released the EP "Emotional Expression" which included "Poem 4 A Lost One" featuring Diviniti, and also produced a well- received remix of John Consemulder's "Rewind to Start" featuring Lex Empress. Later this year Mahogani Music is set to release PirahnaHead's first full length album "SOLID: (A Moment in the Mind of) PirahnaHead." With numerous releases lined up on Women on Wax, and upcoming productions on Wonderwax, and Sound Signature, the best of Pirahna may be yet to come.